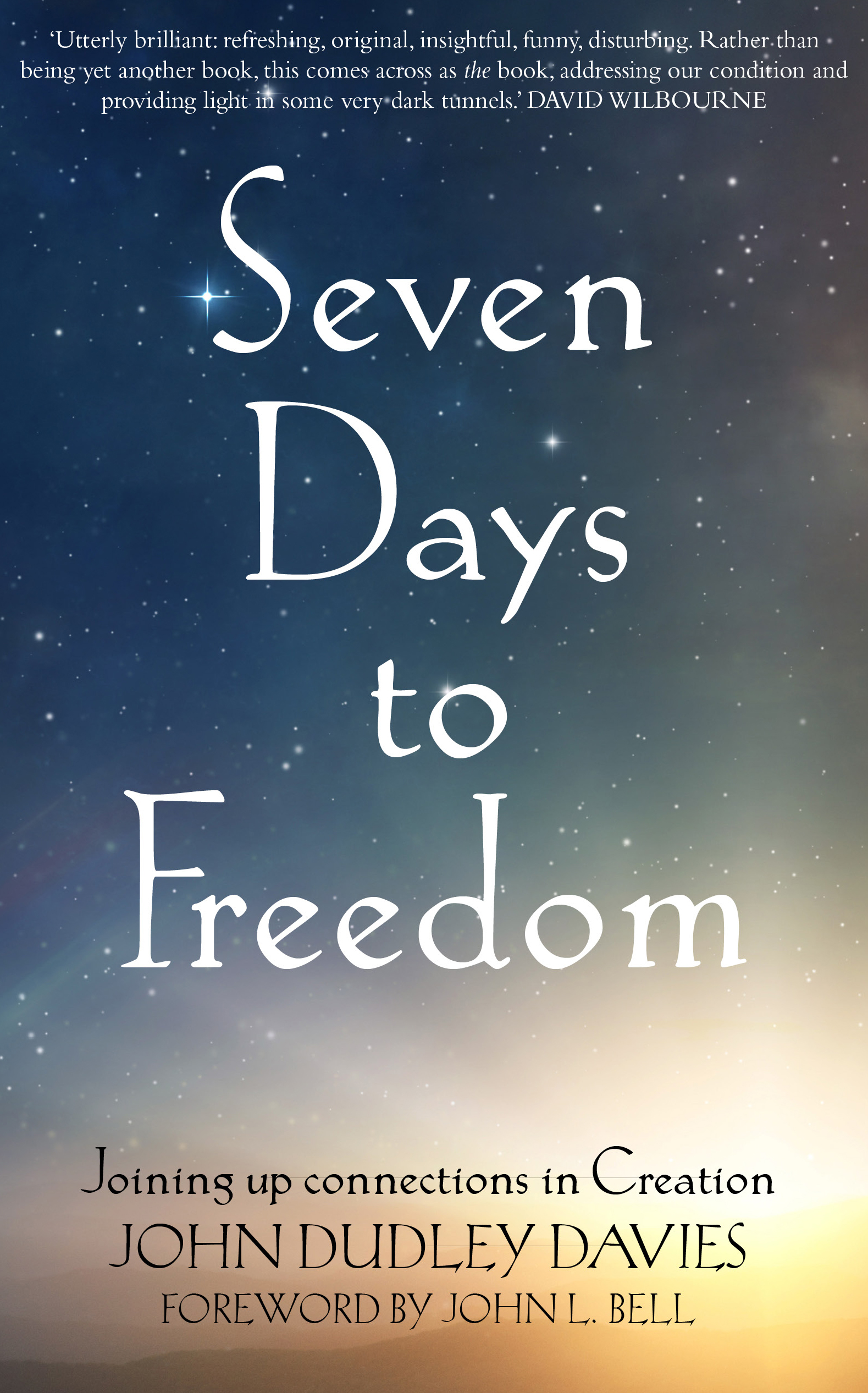 Seven Days To Freedom
Joining up connections in Creation
John Dudley Davies
978 0 232 53485 6
Paperback
|
160 pp
|
216 x 135 mm
---
978 0 232 53486 3
eBook
|
160 pp
'A revelatory compendium of contemporary truths culled from a reading of the Bible rooted in the realities of our day. It is the fruit of the intelligence, insight, wisdom and compassion which have been hallmarks of Bishop Davies' long life and ministry.'
---
'Utterly brilliant: refreshing, original, insightful, funny, disturbing. Rather than being yet another book, this comes across as the book, addressing our condition and providing light in some very dark tunnels.'
The biblical story of Creation is all about liberation.
The Genesis narrative of the Six Days leads to its climax and its purpose in the Seventh Day, the Sabbath. The Sabbath is centred around the aims of creating a community of freedom, of shared resources of land and wealth, and of the overcoming of exclusion, and these priorities are affirmed by Jesus in his reclaiming of the Sabbath.
In Seven Days to Freedom, John Davies shows how this four-fold integrated process is essential to the biblical witness concerning Creation, and demonstrates how it is relevant to many contemporary concerns, including housing and land-tenure, slavery, climate-change, and education. Without such commitment to liberation, our understanding of Creation is weak and untrue to our Creator's purpose.
John Dudley Davies is a former Bishop of Shrewsbury, and now is an Honorary Assistant Bishop of St Asaph. He was, for fifteen years, a rural priest and a university chaplain in South Africa, where he was deeply involved in the ideological struggle against the cruelty and injustice of apartheid. In 1970, the Government of that country terminated permission for him to live and work there. Since then he has served as a minister in England and Wales, and as Principal of the College of the Ascension in Birmingham. In retirement he was a local councillor in Wales and England for nearly ten years.