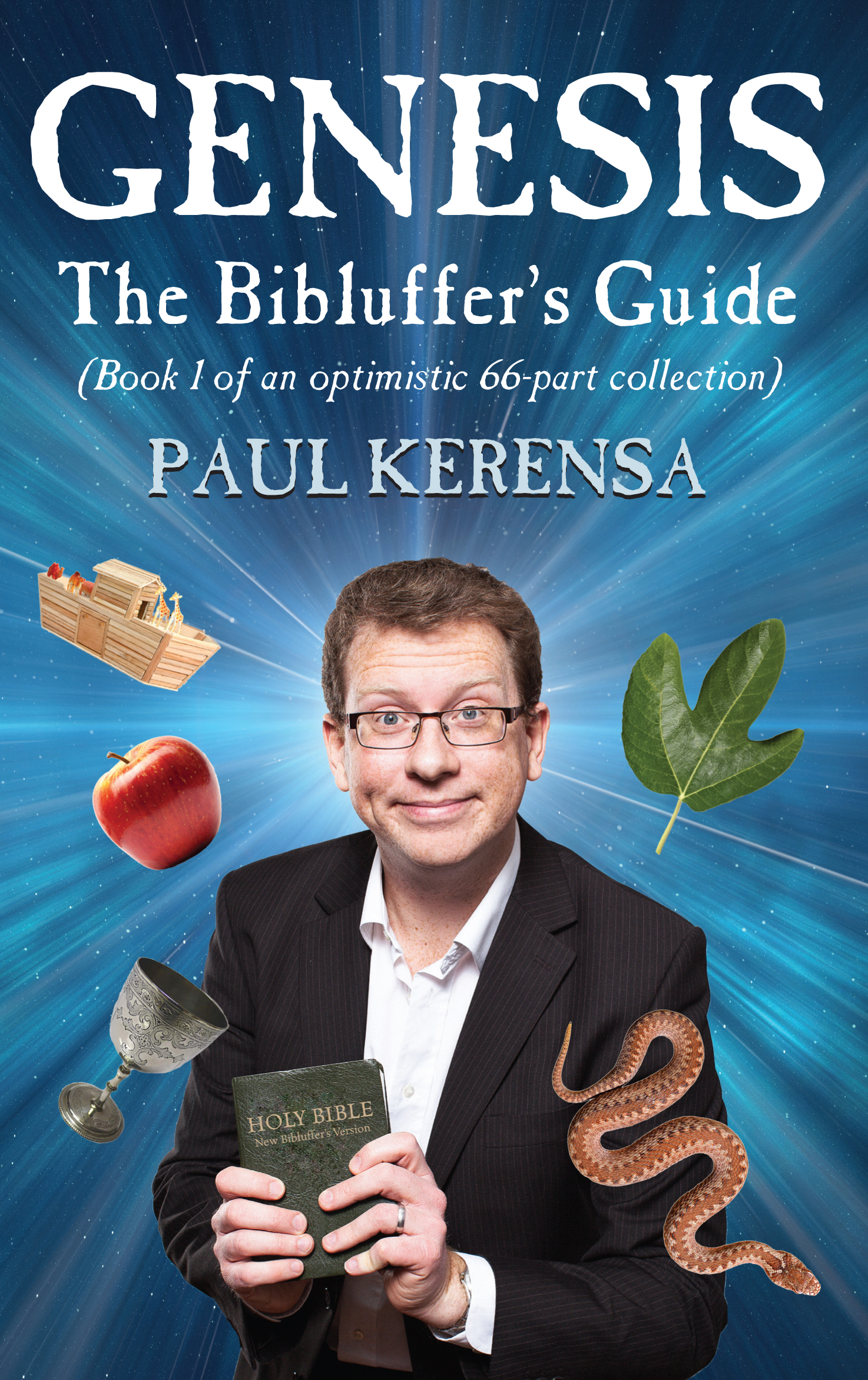 Genesis: The Bibluffer's Guide
(book 1 of an optimistic 66-part collection)
Paul Kerensa
978 0 232 53126 8
eBook
|
107 pp
'TV comedy is richer for Paul being a part of it.'
---
'A brilliant gag writer.'
---
'Very funny, very clever. A wildly talented comic.'
Let there be light (entertainment)! Find out why God called it a day. Try Eve's apple crumble recipe. Wave an Allen key at Noah's ARKEA instruction manual. Study the scripts of CSI: Eden, The Jeremiah Kyle Show and Pharaoh's Apprentice.
Bibluff your way through the Good Book's first book as Paul Kerensa introduces us to all the big players in the Bible's big opener, in bite-sized sketches, spoofs and scribbles.
Whether you are a Bibliever or a Scripturesceptic, you'll boost your knowledge and your grin with this fun, reverent and relevant tale of creation, nation and dream interpretation, via the invention of wine, language and bellybutton fluff.
Paul Kerensa Comedian Paul Kerensa is one of the few to appear both at London's Comedy Store and on Radio 2's Pause for Thought. He writes for BBC TV and radio comedy, including the multi-award-winning Miranda and Not Going Out. As a stand-up, he won ITV1's Take The Mike award, and has taken five solo shows to the Edinburgh Festival, including 'Genesis', the basis of the enclosed pages. His first book So a Comedian Walks Into a Church was one of the Independent's top eight comedy books of 2013. He has no bellybutton, so no fluff.