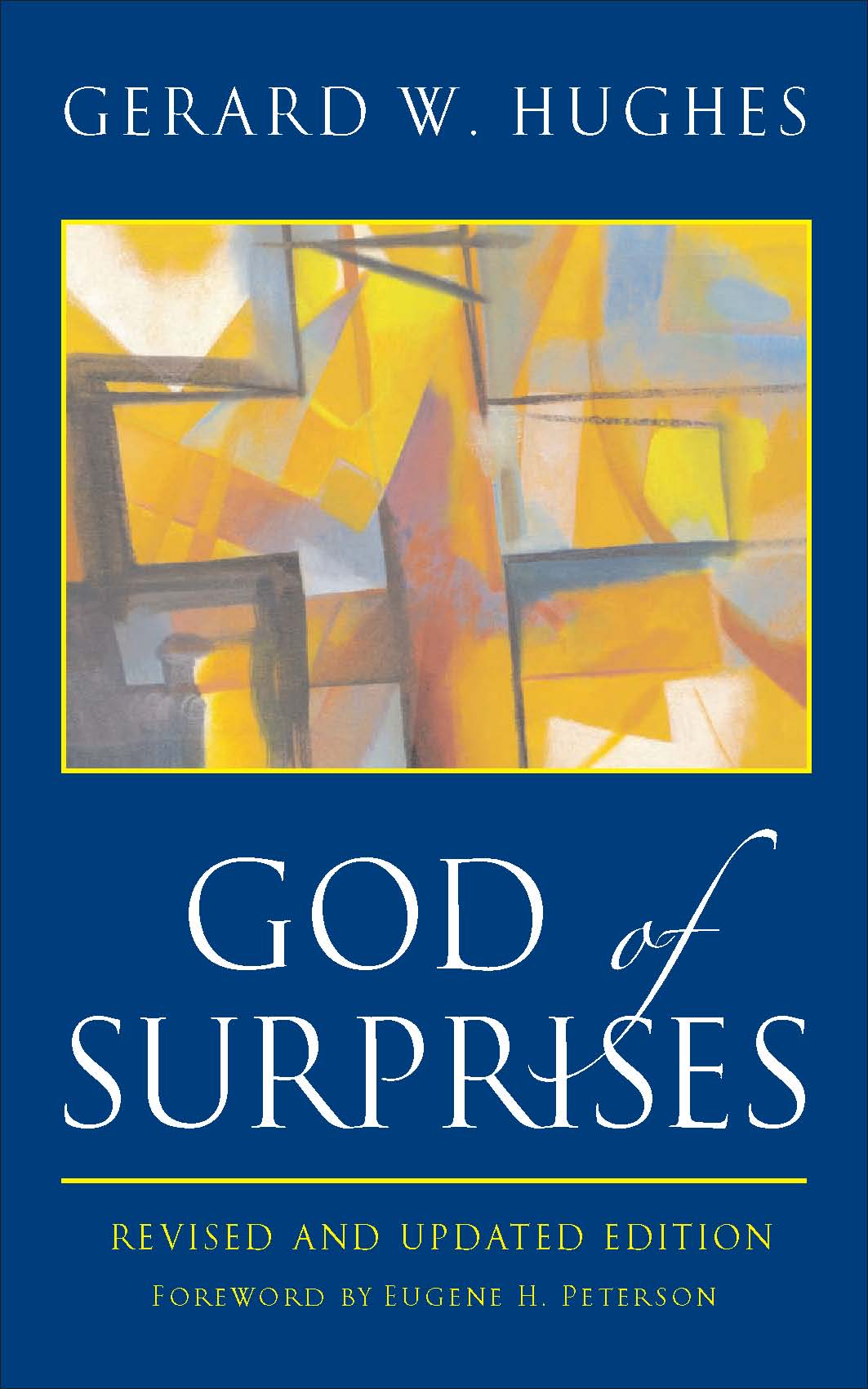 God of Surprises
Gerard W. Hughes
978 0 232 52725 4
Paperback
|
184 pp
|
216 x 135 mm
---
978 0 232 52353 9
Audio cassette and Pamphlet
'God of Surprises is one of the great books of spiritual guidance. A lovely, wise and lucid book of deep humanity. Above all, it is a useful book – a book to be used by those who find it hard to forgive themselves: the stumblers and agnostics who hardly dare believe that God is within them.'
---
'Simply to read God of Surprises is to misuse it and miss much of its value. It is a book to use, working through it and at it again and again.'
---
'God of Surprises is characterised throughout by practical wisdom and humanity, deep thoughts and light touches, and a very sympathetic style of teaching ... This is a book to own and use and work into one's life.'
Jesus said, 'The kingdom of God is like a treasure hidden in a field'. God of Surprises shows how we can find that treasure in the most unlikely of places – ourselves.
Written for 'bewildered, confused and disillusioned Christians' as a guide for the inner spiritual journey in which we are all engaged, God of Surprises has much to say to those who have a love/hate relationship with the Church to which they belong or once belonged. This is an unforgettable book that has changed the lives of hundreds of thousands of readers.
God of Surprises is also available as a course study package for groups, ideal for Lent use. Each pack includes an audio cassette and ten copies of the accompanying booklet. The booklet includes extracts from the original book plus new material written by Hughes for the course, and ends with suggestions for different ways of praying.
Gerard W. Hughes died in 2014. He lived in Oxford and worked ecumenically on spirituality throughout the world, introducing retreats in daily life and offering training courses to enable lay people to accompany other lay people in prayer and in retreat-giving. He was also the author of In Search of a Way, Walk to Jerusalem and God, Where are You?.